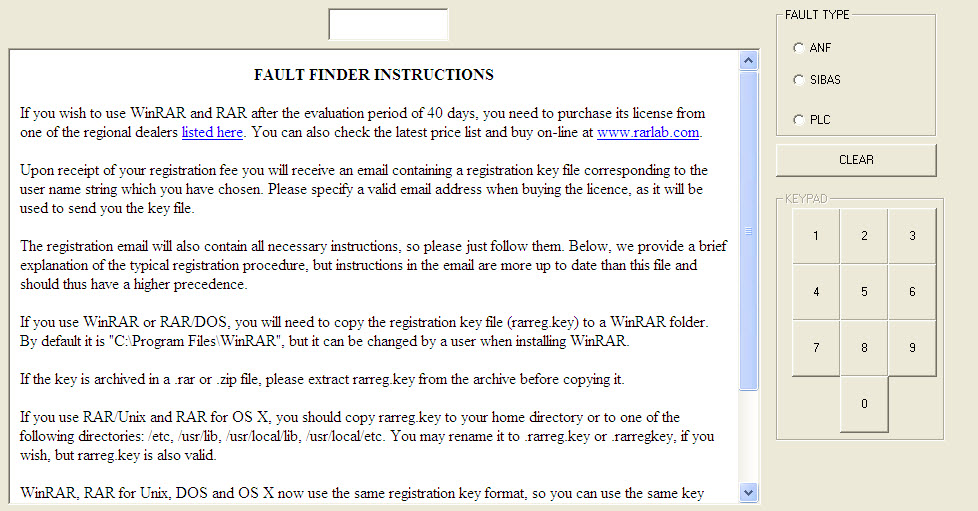 TOUR DE FORCE
A Visual History of My Designs, Programs and Development


INTRODUCTION
THERE ARE THREE MACHINES ON A CONTROL SKID WHICH PRODUCE FAULT NUMBERS

THE PLC

SIBAS 32

& ACTIVE FRONT END- AFE

THIS IS AN ACTIVE-X CONTROL I DESIGNED IN VIUSAL BASIC 6

THE CONTROSL ALLOWS A PEROSN TO TAKE A FAULT NUMBER THE Y SEE IN THE MACHINE INDEX COMEOVER TO THE DIAGNOSTIC COMPUTER - INPUT THE NUMBER AND 4 DIDT CODE AND RECIVE DIAGNOSTIC AND REPAIR INFORMATION AS WELL AS A DESCRIPTION OF THE PROBLEM
SIMPLY SELECT THE IMAGE ABOVE FOR A SHORT MOVE OF HOW IT WORKS. i DIDNT INSTALL THE WHOLE THING FOR THE OBVIOUS REASON OF SIZE, BUT ALSO BECAUSE YOU WOULD HAVE TO HAVE THE ACTIVE-X CONTROL REGITERD TO YOUR MACHINE. sINCE THE CONTROL WAS MY DESIGN IT WAS EASILY IMPLEMETED ON THE COMPYER I WAS DESIGNING. BUT WOULD REQUIRE YOU MANY STEPS TO GET IT OWRKING, SO I DECICED JUST TO SHOW A BROIEF VIDEO WITH ONLY 0001 AS THE FAULT NUMBERS OF EACH TYPE. BUT THE TOOL ITESLF IS UNLIMETED AND HAS THOUSDANDS OF FAULTS CODES TO USE AND DISPLAY. i'M NPOT SELLING VAPORWARE. WHATEREVR I DID FOR WORK---"WOKRS"

IT WAS THE YEAR 1998 SO INTERNET EXPLORER WAS THE TOOL OF CHOICE SINCE IT CAME NATIVE TO THE MACHINE. aLTHOUGH JAVA WOULD HAVE BEEN MORE UNIVERSAL NOW THAT MOZILLA AND CHROME HAVE A MARKET SHARE. BUT WOTH OUT PAUING FOR A COMMERICAIL LISCENCE. INTERNET EXPORE WAS FREE. ACTIVE-X ONLY WORKS ON INTERNET EXPLORE OBVIOUSLY BECAUSE ITS A MICROSOFT PROGREAMMING TOOL.

MY MANGER TOLD ME HE DID NOT WNAT TO SEE A LAUNDRY LIST OF FALUST TO HAVE TO SCROLL THROUGH THOUSANBDS TO FIND AN ANSWER. dESIPTE HE EXPECTED THIS WOULD MAKE ME FAIL SINCE I WAS A SYSTEMS ENGINEER AND DEIGNER , HIRED TO DO HMI. HE FIGURED THIS TASK WOULD PROVE PROBLEMATIC. I WROTE THE CONTROL IN VISUAL BASIC 6, EMBEDDED IT INTO A WEB PAGE AND USED A WEB BEING A LIGHT WEIGHT CONTROL TO BE ABLE TO SELCT FAULT NUMBER WITHOUT HEAVY PROGRAMMING AND OBJECT OREINTED ENOUGH NEW NUMBERS AND FAIULTS COULD EASILY BE ADDED WITHOUT HAVING TO INTRODUCE A DATABASE OR ACTIVE SERVER PAAGES WHICH WAS THE TECHNOLGY AT THE TIME.

.