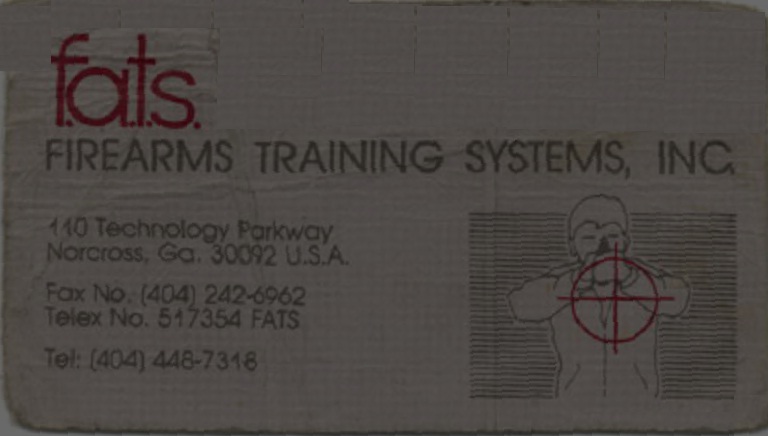 "Firearms Training Systems"
Hi.. I can say I was actually on ESPN.."Almost".
They forgot my close up!
At 1:15 mark: 1989- Jody Schecketer former "world class"
"CHAMPION" Formula 1 race car driver.
The President and Business Owner was Interviewed by ESPN.
Thats me at the 2:00 minute mark.."Almost"
Looks like I could really use a "haircut".
I don't have "that problem" any more. (Smile)
At F.A.T.S.- I did Design and Drafting-
Thats my "Sig Sauer- 9mm drawing on screen.
I'd re-design weapons for adding a laser and CO2 enhancement
to simulate real firing and balance for
"law enforcement" and "military training".
"Jody" thought of us as his little "race team".
I really enjoyed the people I worked with this job.
You can search him on "Youtube" or "Google".
He's done many other ventures since then
to include "Bioengineering"and even "beer". (Smile)
Really Nice guy .
His son "Tomas" was a "world class"
Formula 1 driver also.
Thats my former Buddy "Steve Teague"
appearing right after me, working on a unit
("shout out" to Steve)
1989- I also appeared in commercial
on "ABC- WSB" in Atlanta for "Balin Institute of Technology",
I don't have a clip. No one told me.
I found it on TV one day while I was watching TV eating my lunch
"Somebody owes me a check"..(Smile)...IJS